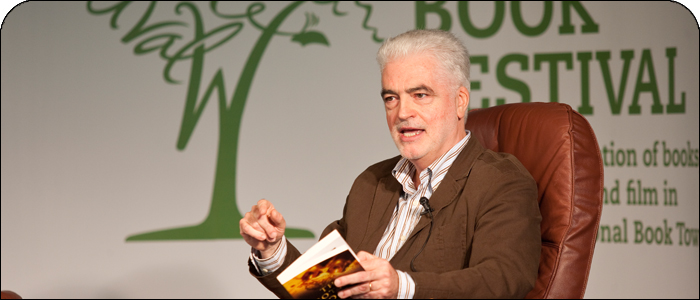 News & Latest Updates
For details of forthcoming
broadcasts and public talks
given by Billy Kay,
Talks and Events
As a gifted and passionate communicator, Billy has been invited to speak on matters Scottish all over Scotland, Europe and the world, hosting prestigious events and addressing distinguished audiences from Washington DC to Waikiki, Aberdeen to Ayrshire. Recently he has addressed groups as diverse as Stirling Literary Society, the Anglo French Medical Society*, and Dumfries and Galloway Arts Festival, while he has given many talks in libraries and schools through the Liveliterature project. Corporate clients for after dinner events have included Clydesdale Bank, ABN Amro, Dunkeld House Hotel, and Findlay, Wagner, Black.
Some of the highlights:
Speaking at several pro-parliament political rallies with major political and cultural figures during the agitation for a Scottish Parliament in the 1990's - among the biggest were the ones in George Square, Glasgow and the Caird Hall, Dundee.
In 1996 Kay was invited to give the keynote address at a major conference - "Varieties of Scottishness" in Belfast organised by the Community Relations Council for Northern Ireland.
Giving lectures on the Scots language on a British Council sponsored tour of German and Swiss universities - Heidelberg, Stuttgart, Freiburg and Basel.
Representing the Scots language at a conference on Lesser Used Languages in Luxembourg.

Representing Scotland at the Smithsonian Folklife Festival in Washington DC
Addressing the Scottish European Society at Scotland House in Brussels and The European Movement at their conference in Dundee.
He has also spoken at the Universities of Poznan in Poland, and Edinburgh, Strathclyde, Dundee, Stirling and Aberdeen in Scotland.
In 1989 he was invited to the University of Guelph, Ontario, to a conference on Scottish migration - he gave the main speech at the conference dinner.
In 2003 he have a lecture on his Scotland's Black History series at the Star Seminar at the University of Edinburgh and at the City Arts Centre in Edinburgh.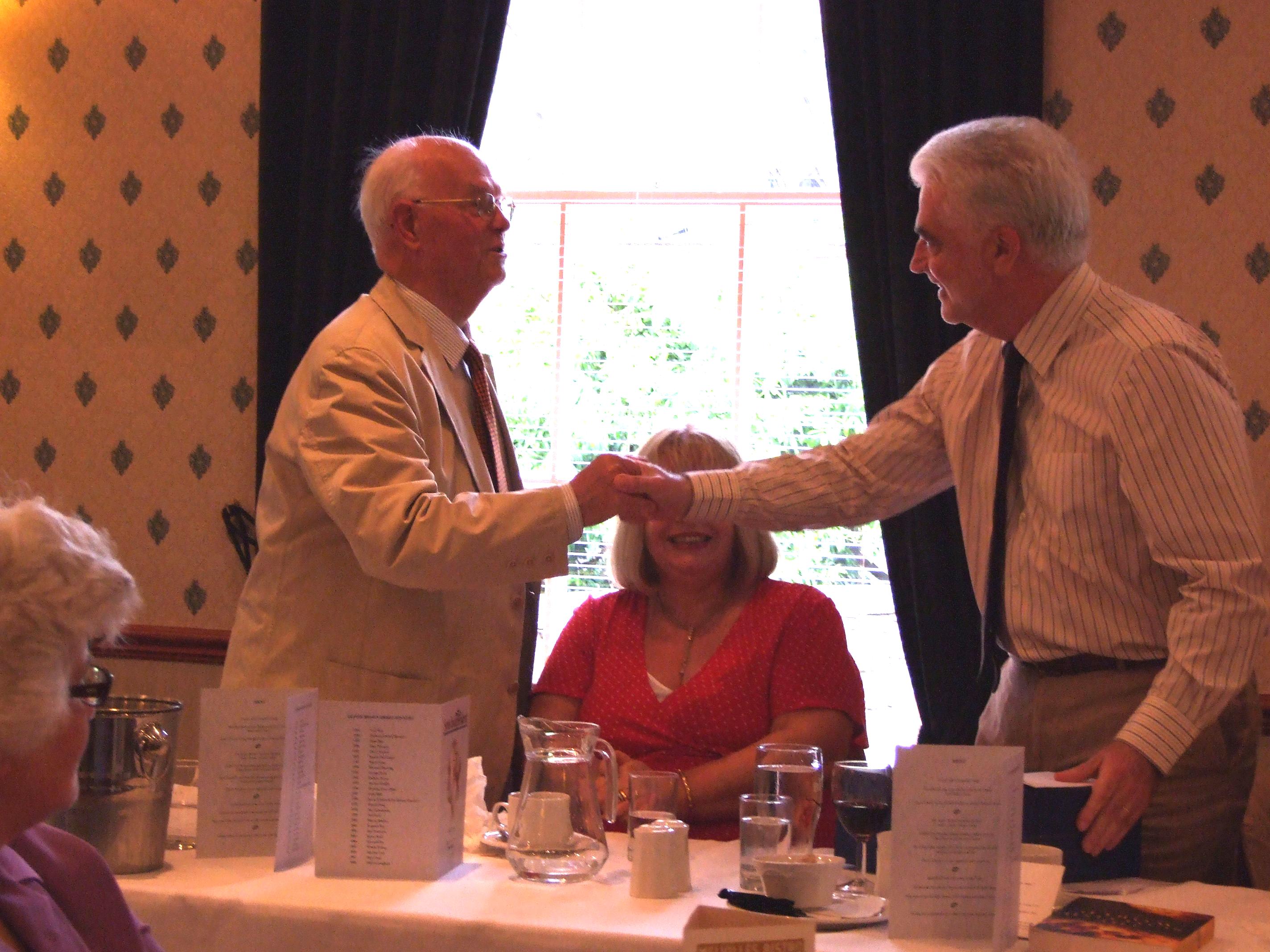 Billy receiving the Oliver Award from Jim Halliday of the Scots Independent newspaper.
He has also worked regularly with students at Dundee College, and the Master of Design course at Duncan of Jordanstone College of Art, Dundee.
Billy has been a guest lecturer on three different cruises organised by the National Trust for Scotland - he and his wife are members of the Trust. In 2009 he spoke about the Scottish diaspora in the Year of Homecoming Cruise.
In 2009, he also had the honour of speaking at a very special event on Capitol Hill in Washington DC: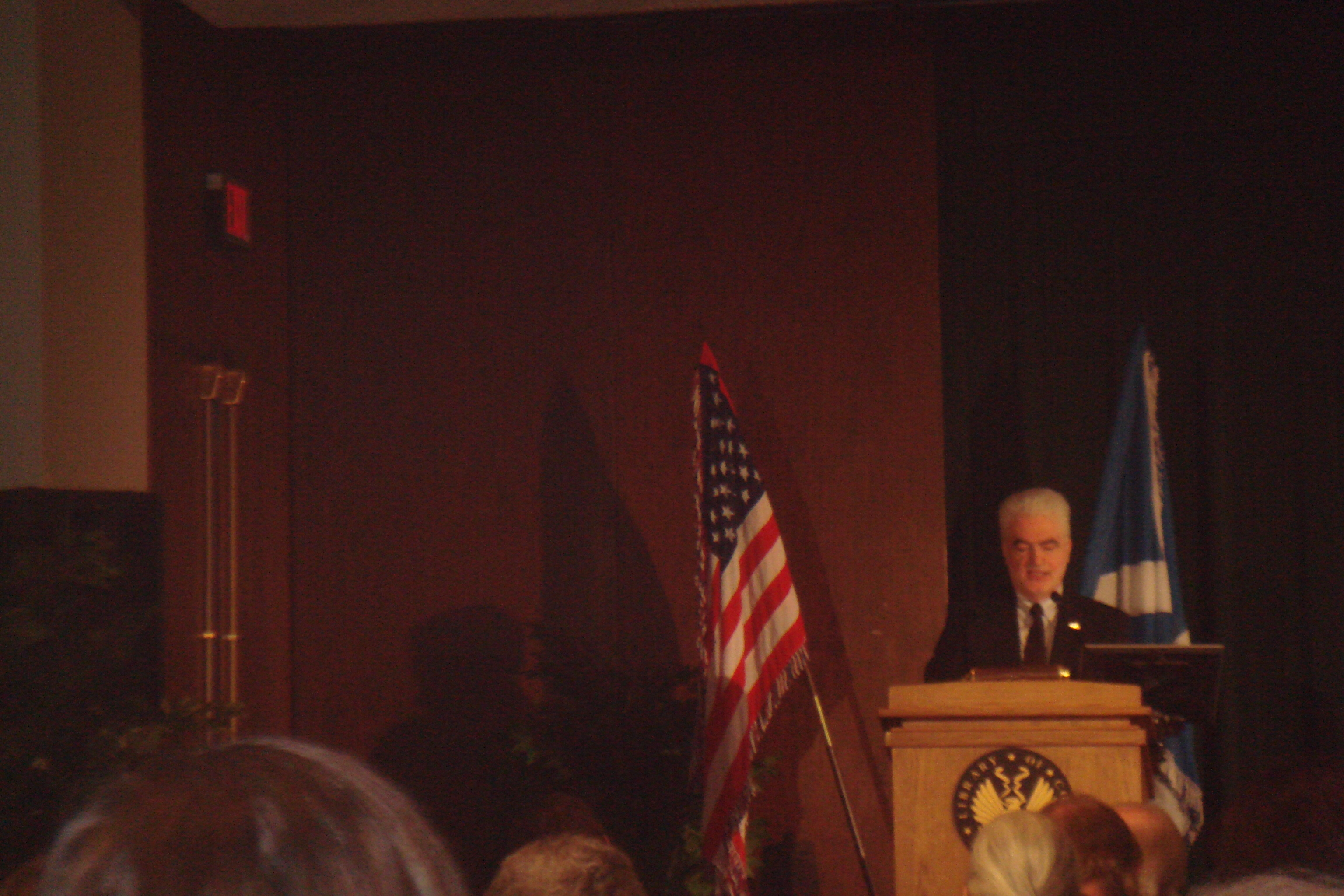 LIBRARY OF CONGRESS SYMPOSIUM TO CELEBRATE THE 250TH ANNIVERSARY OF THE BIRTH OF ROBERT BURNS. Washington DC February 2009
For the Symposium at the Library of Congress, Billy took the old Scots saying he heard as a child "Thaim wi a guid Scots tongue in their heid are fit tae gang ower the warld" and explored the theme of linguistic and national identity in the Scots-speaking heartlands of Ayrshire and Dumfriesshire - "o aw the airts the wind can blaw, I dearly like the West...the area both Robert Burns and Billy Kay called home. Billy illustrated his talk with audio clips from his BBC programmes letting the American audience hear how the language in which Burns wrote his greatest poetry and songs, still thrives as a living language at the core of living communities today. He also placed Scots in an American and international context and examined whether the language would continue as a cherished part of Scottish identity when we came to celebrate the 500th anniversary of the birth of the National Bard.

http://www.loc.gov/folklife/Symposia/Burns/
Video extracts from the Symposium are available on the Library's website. Billy's main presentation was on Day 2 of the Symposium. You can find it at:
http://www.loc.gov/today/cyberlc/feature_wdesc.php?rec=4524
Elsewhere at the Symposium he did recitations of Burns poetry, including Tam o'Shanter.

http://www.loc.gov/today/cyberlc/feature_wdesc.php?rec=4514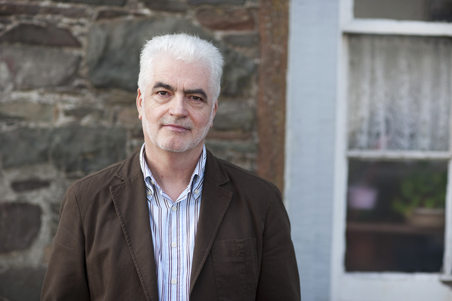 Some examples of subjects covered in talks and events with Billy:
Scottish culture: Scots language, Robert Burns - speeches and recitiations and shows with Rod Paterson and members of the band Jock Tamson's Bairns, Scottish history, literature. The Scottish World - Scots abroad - Scottish influences on other countries from football to culture and wine. He also gives talks illustrated with extracts from his radio features - these include Scotland's Black History, It Wes Us (how the Scots invented modern football and planted it around the globe) and Don Roberto (a portrait of R B Cunninghame Graham).
Wine: Talks on Scottish wine history and the Auld Alliance, based on his book Knee Deep in Claret. Hosting wine tastings/and wine and food matches e.g. where the wines have Scottish connections e.g. Sancerre, Bollinger Champagne, Port etc. Wine history and live traditional music. Basic wine tastings. Variations on this theme have been explored in hotel venues such as Greywalls at Gullane and the Isle of Eriska hotel, to corporate clients such as ABN Amro, and audiences at Franco-Scottish gatherings - he gave a speech e.g. to the Anglo French Medical Society conference in a potent mixture of French, Scots and English.
* Billy Kay speaks French, German and Portuguese, and has knowledge of a few other languages - he even managed to revive his dormant Russian for a Scottish Russian Dinner in Stirling in 2006.
Shows: Billy Kay has written and presented a number of shows using the emotive power and beauty of traditional Scottish music.
Knee Deep in Claret - a Celebation of Wine, France and Scotland. This was staged at the Edinburgh International Festival in 1985, and has reappeared in different manifestations several times since.
Ferguson's Auld Reikie - the poetry of Robert Ferguson and the music of late 18th century Edinburgh. Performed at the Edinburgh Folk Festival, with "I Hae Lo'ed" a programme based on the love songs and poetry of Robert Burns
Killie at a Canter - to celebrate the 400th birthday of Kilmarnock, United Distillers commissioned a show based on the traditions of the area. Singers Jean Redpath and Rod Paterson joined actor Paul Young and narrator Billy Kay and several musicians to produce a great night's entertainment. The success of the evenings were nothing to do with the fact that they took place in the home of Johnnie Walkers, and copious amounts of the whisky were available to the audience!
Burns and the Gaels - Kay took part in a show with artists like Sheena Wellington and Maggie McInnes, celebrating Burns' links with Highland culture. Staged at the Celtic Connections and Burns an A' That festivals.
The Scottish World - Billy with Norman Chalmers, Derek Hoy and Rod Paterson of Jock Tamson's Bairns.
Billy has also hosted Burns events at Aberdeen Alternative Music Festival, Burns an A' That in Ayrshire, the Festival Theatre in Edinburgh, and here, the final concert of the Smithsonian Folklife Festival in Washington.
Contact Details:
Odyssey Productions
72 Tay Street
Newport-on-Tay
Fife DD6 8AP
Tel/Fax 01382 542070